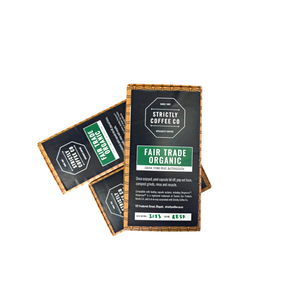 20 Capsules containing locally roasted, fresh coffee and may be used with Nespresso TM – compatible* coffee machines. Filled with our Fair Trade Organic TRAVERSE coffee.

Are the capsules recyclable?
Yes. Capsule lids are made from food-grade aluminium foil and cups are made from BPA-free polypropylene (PP). Recycling of spent capsules is achieved by separating lids from cups, placing coffee grounds in compost or garden waste bin, and placing lids and cups in recycling.