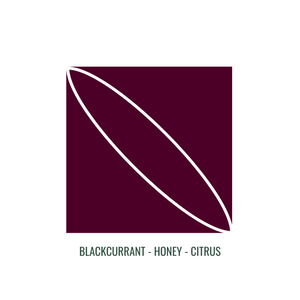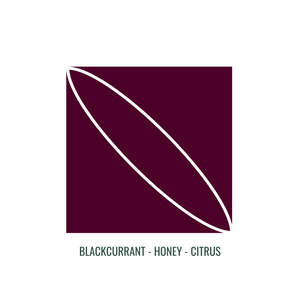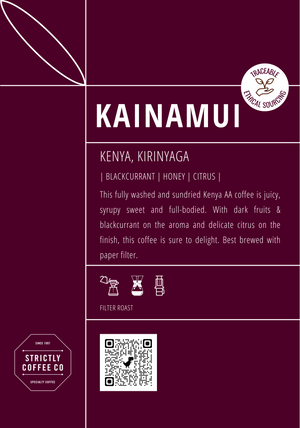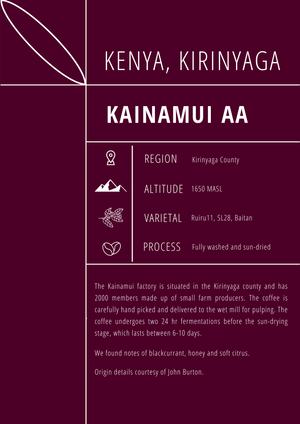 | BLACKCURRANT | HONEY | CITRUS |
This fully washed and sundried Kenya AA coffee is juicy, syrupy sweet and full-bodied. With dark fruits & blackcurrant on the aroma and delicate citrus on the finish, this coffee is sure to delight. Best brewed with paper filter or try as espresso for a zesty cup.
See our brew guides for tips!