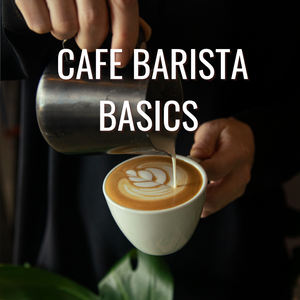 This group class has been designed to get first time baristas ready for a cafe job. If you've always wanted to work in the coffee industry, but never had the chance to learn, this class is for you!
We'll work with you to get familiar with all the basic principles of coffee making. We'll cover everything from making shots, dialing in, milk steaming, pouring flat whites, lattes, cappuccinos, right through to machine cleaning and basic maintenance.
Classes may be booked for up to three participants per session.
Book using our online booking system at checkout or email training@strictlycoffee.co.nz

Please get in touch if you can't find a time to suit on the booking system and we'll find a time to accomodate you.