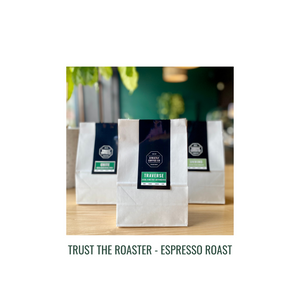 Three 250g bags of coffee, best suited for espresso brewing.
Finding it hard to choose? Or just want to try something different? Our Espresso Trust The Roaster tasting pack contains three 250g of our espresso blends. Perfect for brewing rich, full-bodied espresso at home.
Looking for coffee suited to filter brewing instead? Try here!