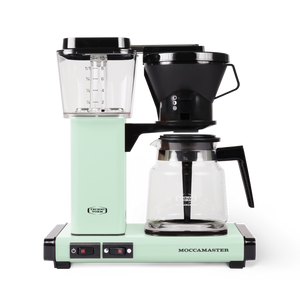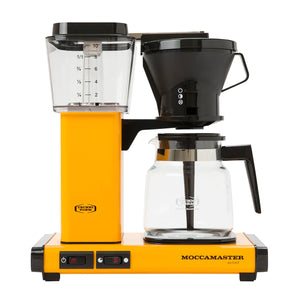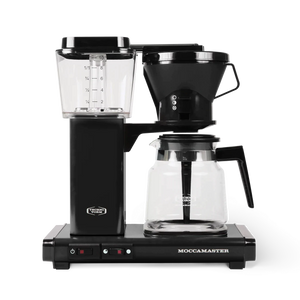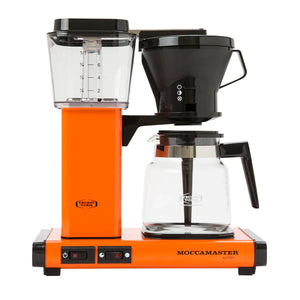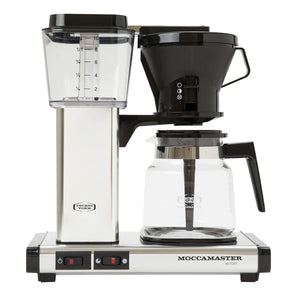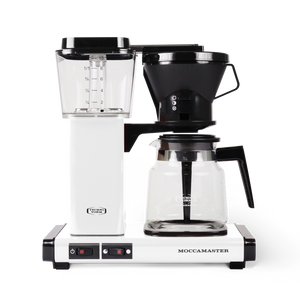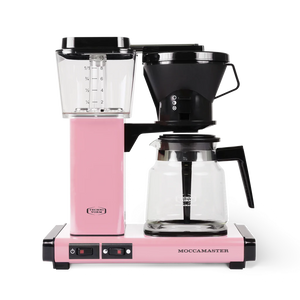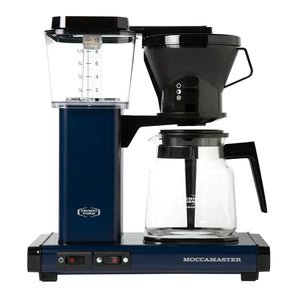 *Can't see the colour you're after here? Give us a call and we can order in the one you'd like!* 
Mocca Master filter brewers are an easy way to brew several cups of coffee in just 6 minutes. We love our lighter, single origin roasts brewed on the Mocca Master as well as our Unwind blend and Anniversary blend. 
Simply fill the reservoir with filtered water, pre-heat and pre-wet your filter and brewer, dose your coffee gently stir at the start of the brew to ensure the grounds wet evenly. We're dosing 55g med-coarse ground coffee per litre of filtered water.
Try brewing your favourite coffee and serving it chilled, over ice for a delicious alternative to cold-brew.
The manual-adjust stop on the KB's brew basket allows you to control the brewing speed or stop it entirely as it flows into the carafe. This brewer is a good option for those who like to be more hands-on with their coffee brewing process and don't consistently brew a full carafe every day. All glass carafe brewers feature a hotplate with an independent heating element that holds your coffee at the perfect temperature.